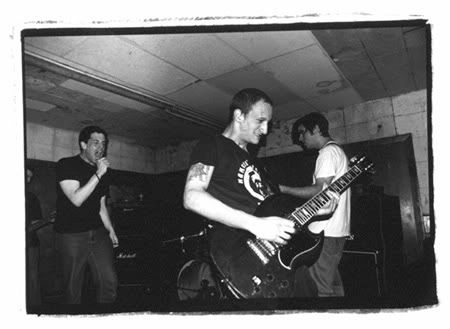 Saetia was a New York City-based screamo band. The band released its demo in 1997, first on cassete and then on 7". Finally breaking up in 2000 after their final single "Eronel", release under watching hour label. Contains three songs recorded by Steve Roche and mixed by Pat Kanneally.
Saetia had numerous members throughout its existence, with frequent changes in membership. The band's first bass player, Alex Madara, was affected by a severe allergic reaction which placed him into a coma for eight days, finally resulting in his death on 1998-12-14.
Their drummer, Greg Drudy, was the original drummer of the indie-rock band Interpol prior to their current popularity. He currently runs the record label Level Plane. Other members of the band continued their musical careers in numerous outfits, some of them joining screamo bands such as Off Minor, Hot Cross, and The Fiction, as well as the nu-metal band Instruction.
All Seatia`s past releases where compiled on a final release called "A Retrospective". Their Great Discography which is available for you below.
A Retrospective